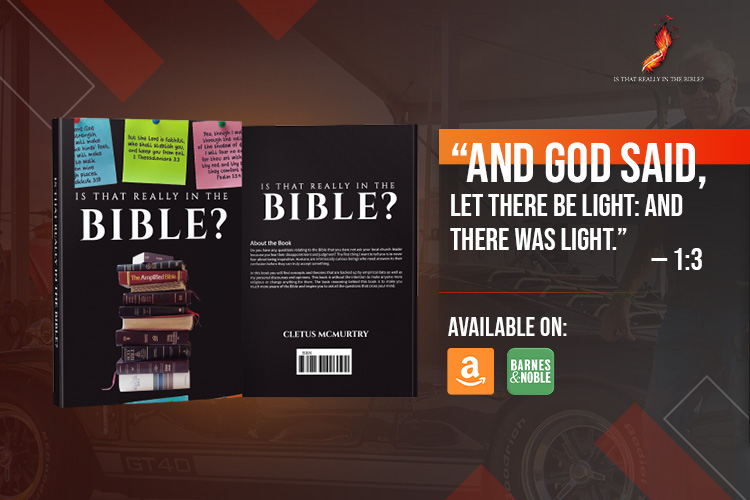 Cletus McMurtry, an upcoming author, has published a book Is That Really in The Bible? that will make you ask yourself if what you are being taught by religious scholars is truly the same as what is written in the Bible.
Do you have questions about your religion that you dare not ask your local pastors because you fear their judgment?
All these questions may sound very generic to some, but only the person asking them knows exactly how important it is for them to get the truth about those biblical answers.
Ever since the Bible was published it has been changed to benefit specific groups or persons throughout the centuries. Questions began to arise about how much of the text is factual. The author, Cletus McMurtry, makes it clear that he is not here to change the context of the Bible with Is That Really in The Bible? but to better explain how much of the preaching is being made up to suit the people trying to interpret it according to their wishes and, most importantly, their capability to understand.
Cletus, a war veteran with a Methodist upbringing, had the same queries as you may have. As a young boy growing up in a devoted family, the author spent most of his time in church and prayer. Even during his military days as an adult, the author would have always a Bible with him and would take out time to read a passage or a chapter. Cletus courageously and proudly gave more than 30 years of his life in the U.S. Army as a Helicopter Pilot. He fought in the Vietnam War as an armed helicopter pilot.
The incidents that took place in Cletus' life were the motivation behind this book. Having made a thorough study of the Bible, Cletus has published his book to help people understand that they need to read the Bible diligently and come to their own conclusions without believing in any of the preconceived information and knowledge that they have been taught. What worked for Cletus regarding the Bible was that he read it with an open mind that was fully focused on the words being told to him to obey.
Is That Really in The Bible? by Cletus McMurtry is now available on every major platform in the form of an eBook as well as hardcovers and paperbacks. Make sure to order your copy and learn how much of the teachings by the professors about the Bible is accurate, and how much isn't.
Media Contact
Contact Person: Cletus McMurtry
Email: Send Email
Country: United States
Website: www.cletusmcmurtryauthor.com