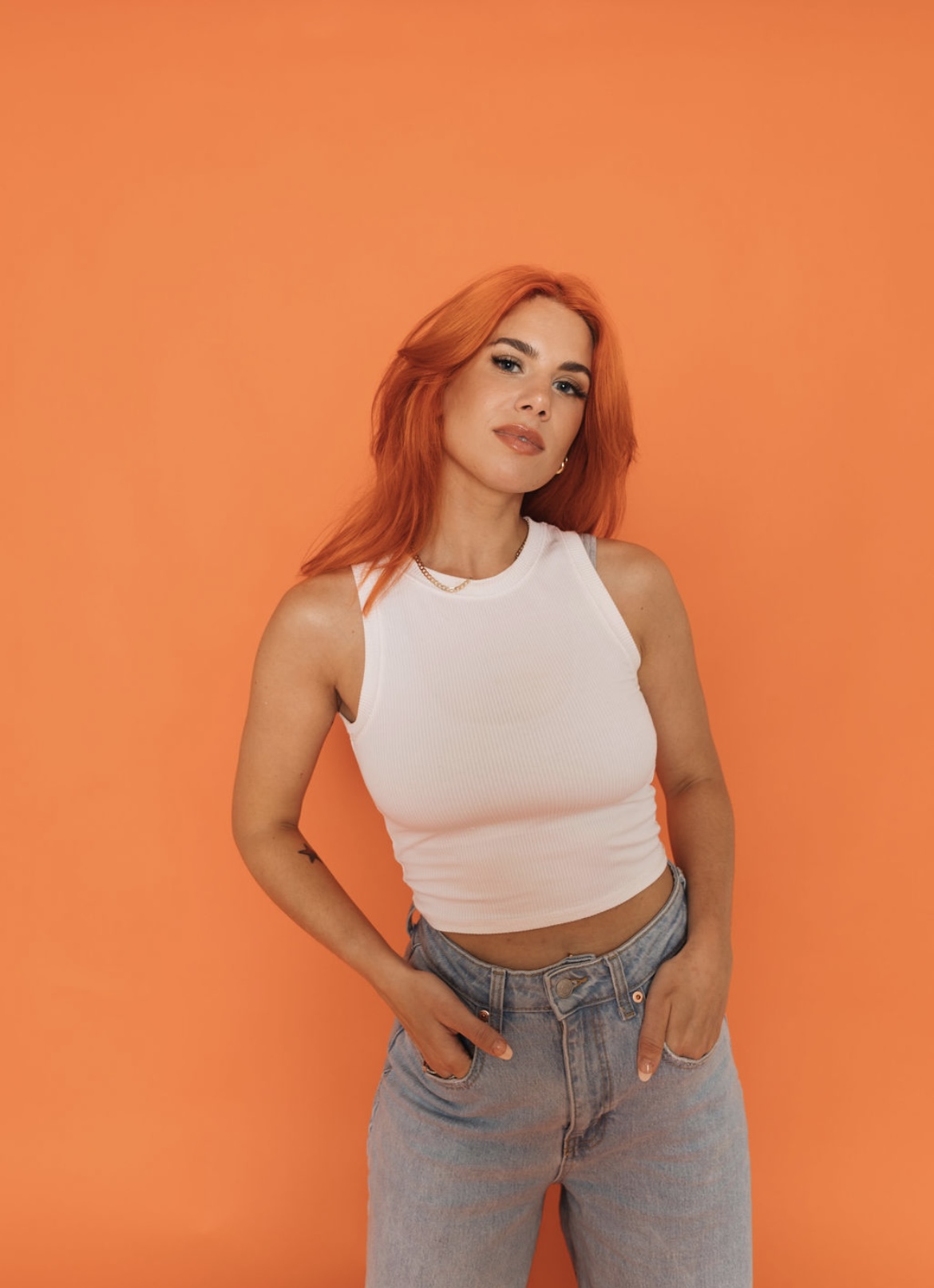 Alexandria Corn, 24, who popularly goes by the name ACORN, is an up-and-coming Country Pop singer/songwriter. Based in Nashville, Tennessee USA the former American Idol contestant and singer-songwriter, has signed an exclusive publishing deal with Deluge/Growhouse Music publishing on Music Row.
She always had a passion for performing which determined her move to Los Angeles after auditioning for the hit TV show American Idol. Corn made it through the televised round before ending her journey at 17 years of age. Shortly after, Corn traveled to Nashville to attend the CMA awards. There she met writer/publisher Jillian Farrar, and they wrote Corns's first single "Say It Again" together. "Say It Again", which was held on the top 40 Country charts on The Iceman Show (CMA affiliated) for 4 weeks, and was featured on VEVO Country.
Corn has performed at venues all around Northern/ Southern California, New York, and Nashville. She has performed at many "Boots On Stage" events and recently entered the Nash Next 2017 Country Competition, taking place as a finalist for the Ventura County with KHAY fm. Nashville has worked well for CORN. Her debut Country single "Same Tattoo" has taken off at over 110,000 streams in under 3 months and has landed her on some of Spotify's most-played Country playlists.
Corn was up for three nominations for The California Country Music Awards that took place December 16th (Entertainer of the Year, Female Vocalist of the Year, and Best Song of the Year.) Writing & releasing a song about dogs that went viral on TikTok titled "back together again", Alexandria has gained national attention about the song including a premier on Fox News and a feature on "Today In Nashville" with a live performance. Her viral "song about dogs" ranked as tiktoks favorite video for April (2022) on venture.com.
"My fans made everything possible for me." - Alexandria Corn
Since the dawn of her career, she's released several successful singles and performed at some of the country's most prestigious events and festivals, including Stagecoach, Coastal Country Jam, and Country Fest. She has also opened for Jake Owen, Blake Shelton, Thomas Rhett, Dan + Shay, and more.
Talking about their recent deal, "I'm so excited to be adding Alexandria Corn to the GrowHouse roster," says Grow. "When it comes to versatility as a writer, she has it. Whether you need a country song with a strong hook or a pop melody, she can deliver it, and her passion for writing is unmatched. We are so blessed to have her be a part of our team."
Showing her excitement likewise, "I couldn't be more excited to sign with Deluge/Growhouse Publishing," adds ACORN. "I feel like I've not only found the best team but a team that I can call family. I'm so thankful to Sam, Brad [Austin], Stephanie [Greene], and David [Robkin] for believing in me. I can't wait to see what the future holds–go, team!"
Being a dog mom herself, CORN dedicates her success to all music lovers, dog owners, country music fans, and pet lovers. "I'm so thankful for all of my fans who have supported me since day one, and all of the new ones who have found their way into my life. Without you guys, none of this would be possible. Writing 'Back Together Again' has fueled a new sort of passion & inspiration in my music career. This song has helped so many people through their stages of grief of losing a pet, & it has seemed to find the ones you need it most."
Media Contact
Company Name: HYPE PR
Email: Send Email
Country: United States
Website: www.hypekoolar.com