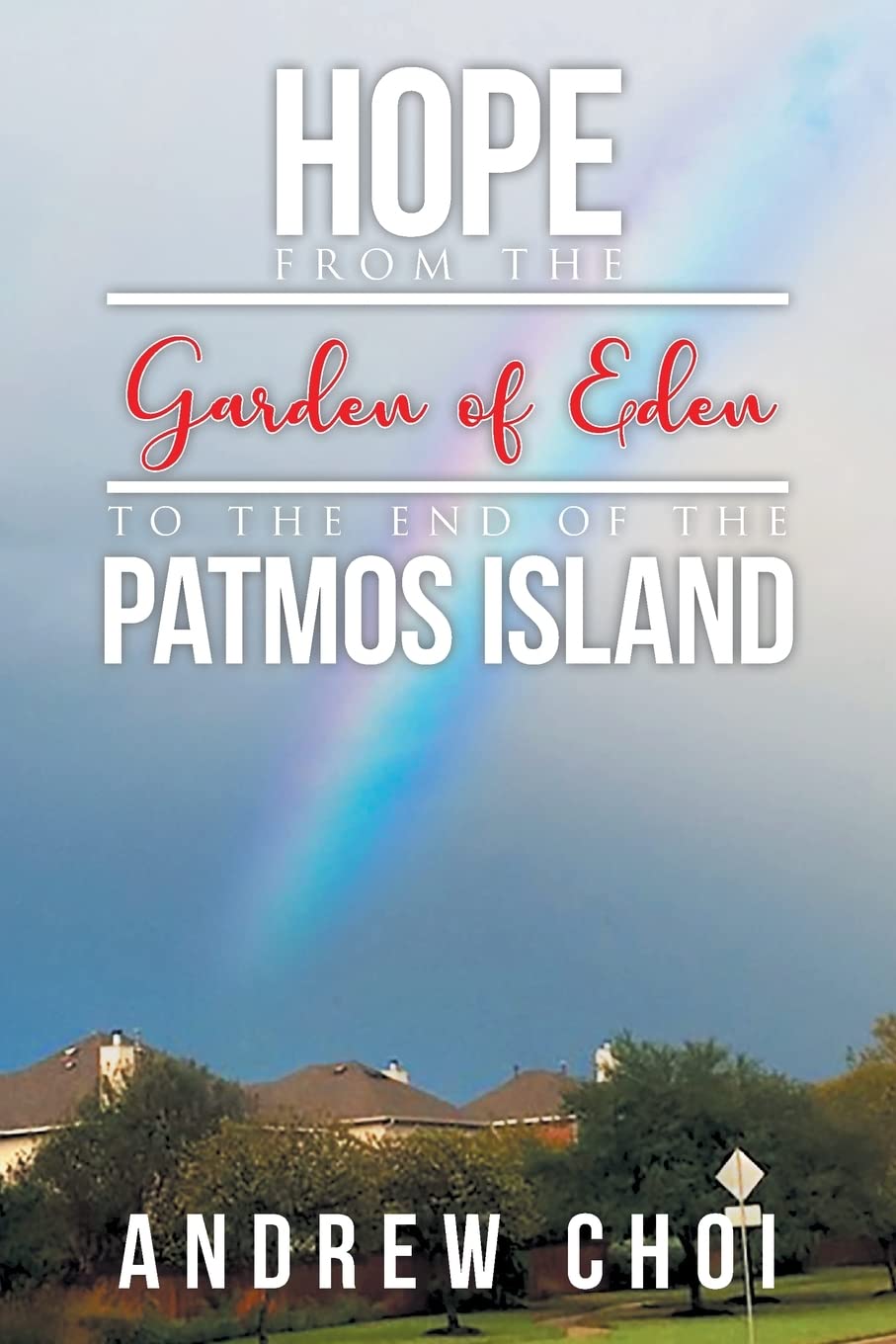 Author's Tranquility Press presents "Hope from the Garden of Eden to The End of the Patmos Island" by Andrew Choi, a book that shows that despite the world's problems and challenges, there is still hope for humanity.
The book is a powerful illustration of God's intervention in the history of creation and how His love for humanity is powerful. The author takes the reader on a journey through the Bible, starting from the Garden of Eden, the first sin, and the fall of man. It then goes on to explore how God, in His infinite mercy, offered a path of redemption for humanity through the coming of Jesus Christ.
The book also provides insight into the Book of Revelation, the final book of the New Testament. The author brilliantly interprets the complex imagery and symbolism in the book, revealing the role of Jesus as the savior who crushes the serpent, the source of all evil in the world.
"Hope From the Garden of Eden to The End of the Patmos Island" is not just a book about religious history. It is a book that provides hope and inspiration to its readers. The book shows that no matter how dark and hopeless the world may seem, there is always a chance for redemption and salvation.
The author's writing style is clear, concise, and easy to understand, making the book accessible to everyone, regardless of their level of religious knowledge. The book also includes a reflection section at the end of each chapter, allowing readers to contemplate and draw their conclusions.
In the words of the author, "The world may be full of chaos and destruction, but the hope that God offers through His love and grace is powerful enough to overcome any obstacle. This book is a reminder that no matter what happens in life, there is always hope."
"Hope From the Garden of Eden to The End of the Patmos Island" is a book that will inspire and uplift its readers. It is a must-read for anyone who wants to understand the concept of salvation and hope. Get your copy today  from Amazon and discover the power of hope in a world full of chaos and despair.
About Author's Tranquility Press
Author's Tranquility Press is a top publicity agency known for delivering innovative solutions designed to help writers across genres to reach a wider audience. The company combines the use of the latest technologies and the expertise and diverse experience of the team to provide quality, relatable content to as many people as possible, irrespective of their location across the globe.
Media Contact
Company Name: Author's Tranquility Press
Contact Person: Patricia Adams, Marketing Supervisor
Email: Send Email
Phone: (866) 411-8655
Address:3800 CAMP CREEK PKWY SW BLDG 1400-116 #1255
City: Atlanta
State: Georgia, 30331
Country: United States
Website: www.authorstranquilitypress.com