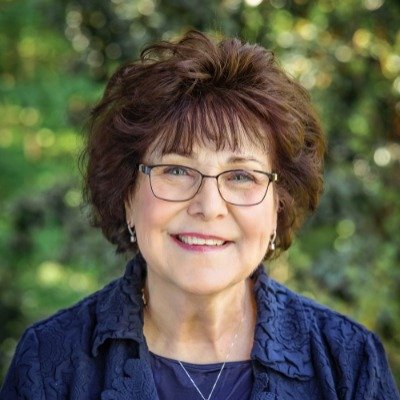 Linda Jensen discusses the top tips for business owners to retain their top employees. 
Listen to the interview on the Business Innovators Radio Network:
https://businessinnovatorsradio.com/interview-with-linda-jensen-principal-and-owner-of-heart-financial-group-discussing-how-business-owners-can-lower-expenses-save-taxes/
Retaining top employees can be a challenge for business owners, but there are some critical steps to help them ensure they keep their best talent. Here are the top tips for business owners to retain their top employees:
Develop a Culture of Appreciation – Showing appreciation and recognition of an employee's hard work is important in retaining them. Creating an environment where people feel valued and appreciated will encourage dedication and commitment from all staff members.
Foster Professional Development – Investing in professional development opportunities for the team shows that the company values its growth and progress. It also motivates them to stay with their organization long-term as it provides career advancement opportunities.
Improve Communication – Open and honest communication between business owners and their employees is key to retaining them. Encouraging two-way dialogue will give a team a sense of trust and respect that they need to remain loyal.
Offer Competitive Compensation – Offering competitive compensation packages and benefits ensures that companies attract top talent and retain them. Keeping up with industry salary and other incentives standards is crucial if business owners want their best people to stay on board.
Create Flexible Working Arrangements – A flexible work environment helps keep everyone engaged and motivated and provides an attractive workforce option for potential hires. Consider ways to offer flexibility around hours, remote working, or job sharing, which are increasingly desirable perks.
Heart Financial Group offers business owners the ability to lower medical insurance and worker's compensation premiums. Another program cuts approximately $500 of FICA taxes per employee and adds $3,000 in employee benefits paid by the U.S. Government.  We have strategies that can eliminate capital gains taxes.  For privately held very successful businesses we have a program that can eliminate up to 80% of the income taxes.  These strategies are about lowering taxes and business expenses as well as adding to the business value. 
Linda added: "By following these steps, business owners can ensure they have the best chance of retaining their top employees. It's important to remember that creating a positive workplace culture and offering various incentives are key to successful employee retention strategies. With the right approach, you can ensure that your organization will benefit from its most talented people for years to come." 
About Linda Jensen
Linda has been self-employed for her entire life. A successful financial advisor since 1994, she has enjoyed all aspects of entrepreneurship, especially problem-solving, sizing up dilemmas, and working through complexities with creative solutions. She is a lifelong learner. In addition, she has a passion for establishing a good rapport with business owners and clients helping them access a wide range of resources. "Business owners are in a lonely place," says Linda. "I want to develop a relationship with the business owner, offer counseling and serve as a referral service."  Linda began her career in 1994 with Prudential Preferred Financial Services; for three years Linda was an agency leader in Tacoma, Washington. 
Since starting her own firm in 1997, Linda has enjoyed working with individuals and business owners helping them achieve their financial dreams and goals. She is an expert in all aspects of retirement planning. 
Linda has lectured widely on financial topics to both the general public and business professionals. She is passionate about helping business owners leverage corporate cash to create benefits for the owner(s), and key employee(s) and to identify estate-planning solutions. 
Linda calls the Pacific Northwest home. She married her college sweetheart. She and her husband Brad have two children and five grandchildren. Linda loves learning, reading, hiking, sewing, and cooking.
Learn More: https://www.heartfinancialgroup.com/
Investment advisory services are offered through WealthWatch Advisors, an SEC-registered investment advisor. WealthWatch Advisors and Heart Financial Group are independent of one another. Please note that registration with the SEC does not guarantee the success of investment advice.