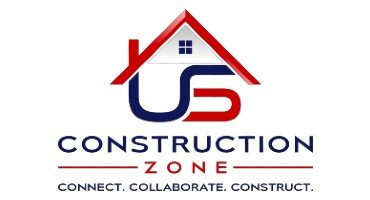 Folsom, CA – US Construction Zone founder Jeremy Owens is revolutionizing the construction industry through a purpose-driven platform that fosters collaboration over competition. As a third-generation professional in the remodeling industry, Jeremy Owens brings a wealth of experience and insights to the table. Recently featured on the Builders Nuggets Podcast, Jeremy discussed the significance of building a network of like-minded individuals and the transformative power of collective efforts in tackling the industry's most pressing challenges.
"It was an honor to be a guest on Builder Nuggets with Duane Johns and get the opportunity to show my passion and heart for the construction industry! I have been listening to their podcast for years and share so many values and attributes with Duane and Dave – especially their belief of collaboration over competition" – stated Owens
Connecting Construction Professionals for Meaningful Impact
At the core of US Construction Zone's mission lies the desire to create a purpose-driven industry by connecting construction professionals from all corners of the sector. Jeremy Owens envisions a future where collaboration and shared knowledge propel the industry forward, rather than a cutthroat environment of competition. US Construction Zone stands as a dedicated platform that facilitates easier connections and meaningful interactions among construction professionals.
A Legacy of Construction Expertise: 3 Generations of Improvements
Growing up on the job site, Jeremy Owens was immersed in the world of construction from an early age. As the 3rd generation involved in the remodeling industry, he has witnessed the evolution of construction practices and the ever-changing landscape of the business. Jeremy's commitment to continuous improvement and innovation has been instrumental in steering US Construction Zone towards becoming a catalyst for positive change in the industry.
Embracing Outside Investments in Specialty Contractors
Jeremy Owens recognizes the value of embracing outside investments in specialty contractors. By fostering an environment of openness to fresh perspectives and innovative solutions, US Construction Zone aims to nurture creativity and progress within the construction sector. These investments open doors to enhanced capabilities and better-equipped professionals, ultimately elevating the industry as a whole.
Navigating Generational Changes in the Business
With decades of experience behind him, Jeremy reflects on the changes that have shaped the construction business over generations. Embracing the lessons of the past while adapting to contemporary demands has been vital for staying relevant and thriving in an ever-evolving marketplace.
Confronting Challenges and Building a Supportive Network
The construction industry presents its fair share of challenges, from market fluctuations to labor shortages and beyond. Jeremy Owens highlights the importance of building a network of like-minded people sharing knowledge, supporting, and encouraging one another. Such a network strengthens individual businesses and fosters a resilient and united construction community.
Prioritizing Mental Health Awareness in Construction
US Construction Zone understands the toll that the construction industry can take on mental health. Jeremy Owens is committed to raising awareness about this issue and ensuring that construction professionals can effectively access resources that address mental health challenges.
Approaching Professional Growth and Bringing Lessons Back to the Business
For Jeremy Owens, professional growth is not just about personal achievements; it's about enhancing the industry as a whole. Through US Construction Zone's platform, he encourages construction professionals to invest in their growth, learn from others, and bring back valuable lessons to implement in their own businesses.
Looking Ahead: What's Coming Up Next?
As US Construction Zone continues to gain momentum, Jeremy Owens and his team have exciting plans on the horizon. Their commitment to empowering construction professionals and fostering a purpose-driven industry remains unwavering. With innovative tools, valuable content, and a supportive community, US Construction Zone is set to shape the future of the construction sector.
Join the Movement
Construction professionals looking to be a part of this transformative journey can connect with US Construction Zone by visiting the website www.USConstructionZone.com. Embrace collaboration, experience the power of networking, and contribute to a purpose-driven construction industry.
About US Construction Zone
US Construction Zone is a groundbreaking platform founded by Jeremy Owens, designed to empower construction professionals by fostering collaboration, knowledge-sharing, and meaningful connections. US Construction Zone is redefining the construction industry for the better through a commitment to purpose-driven initiatives.