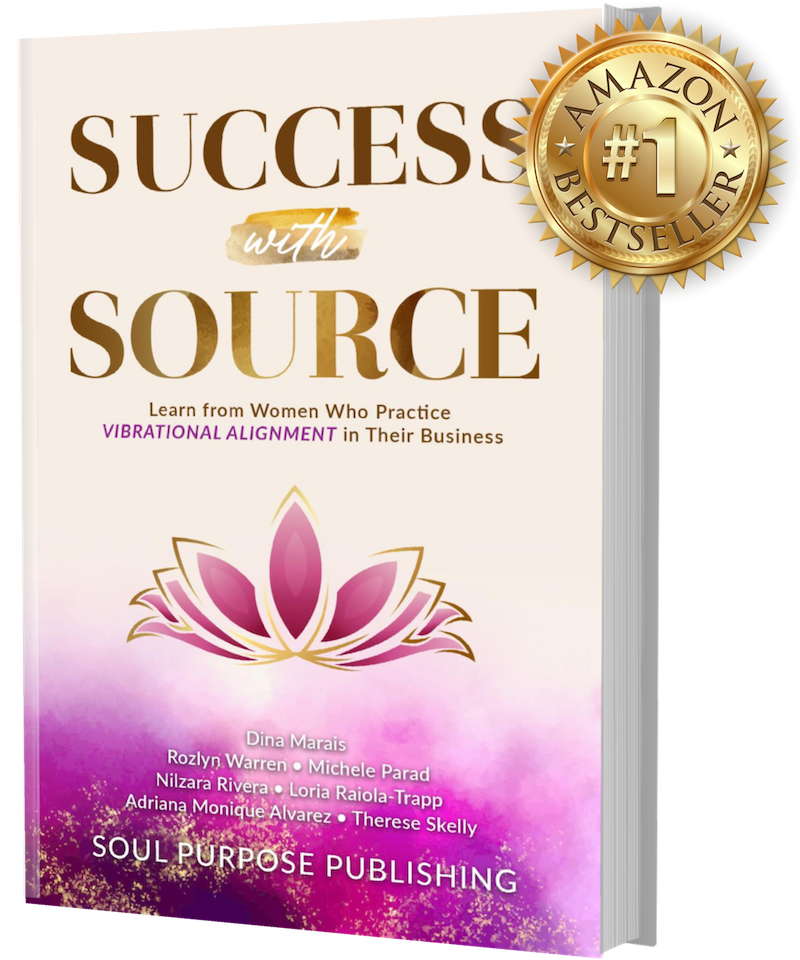 A new spiritual business success book, Success with Source – learn from women who practice vibrational alignment in their business, has been published.
This spiritual business success book guides the reader through true life examples and practices. It demonstrates how women created unique ways of working with the Universe to win in business and life.
It showcases diverse life journeys of women at various stages in their businesses. All of them learned how to surrender to God and tap into the love and wisdom of the Divine.
They create unconventional success, by doing business differently, following their hearts and taking unexpected steps. Through these stories, the reader will be inspired and empowered to achieve their own success. They will experience fulfillment as they weave spirituality into every aspect of their life and business.
Dina Marais, publisher and co-author says, "There is a lot of confusion about how to create a successful business. Every week there is a new guru who promises to have the magic pill that guarantees six or seven-figure business results. Most people fall for that, only to be disillusioned. Success with Source is a book that provides real-life examples of women in business, who are creating successful businesses by teaming up with God/Source/Universe/Creator, and they demonstrate how they do it. I believe that this spiritual business success book is revolutionary for entrepreneurs."
Success with Source is available on Amazon US at: https://www.amazon.com/dp/B0CB1TZG9W and Amazon UK at: https://www.amazon.co.uk/dp/B0CB1TZG9W.
Dina Marais is the founder of Soul Purpose Publishing and Coaching, a 4-time International Bestselling Author and Spiritual Business Coach. She works with successful female entrepreneurs to up-level their businesses by becoming bestselling published authors and coaches them to make the most of their books. She publishes solo, multi-author and partnership non-fiction books.
Dina is now enrolling co-authors for her next multi-author bestselling book, My Mess is My Message II – inspiring stories of incredible women who found purpose and prosperity through adversity. She invites coaches, healers, and entrepreneurs who are interested to share their stories in this book, to contact her.
Her journey to add publishing to her coaching business, started many years ago when she read, The Alchemist by Paulo Coelho. This book had made a profound impact on her and inspired her to make a wish to the Universe to write stories like that. When she received the opportunity to start her own publishing business, she knew that her prayers were answered.
Dina's intention is to give entrepreneurs a voice to broadcast their message to the world by publishing their stories and to inspire authors and readers to own their greatness.