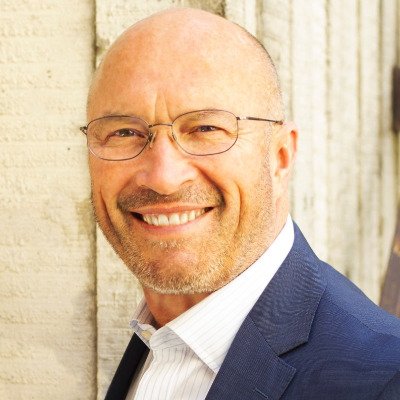 Dan Collison discusses the significance for financial advisors of establishing a Confident Business Structure as a means to ensure sustainable growth.
Listen to the interview on the Business Innovators Radio Network:
https://businessinnovatorsradio.com/interview-w-daniel-collison-w-advice2advisors-author-of-building-bigger-better-discussing-confident-business-structure/
This episode emphasizes the importance of establishing a confident business structure for advisors to excel in the financial services industry.
Daniel explained: "Research shows that consumers of financial services are increasingly looking to work with advisors that provide holistic advice; in fact, they want one specific advisor to bring them everything. This does not mean they expect one advisor to be able to do everything, but you need to get the people who can do everything for them. They don't want to be shopping it out themselves."
A Personal CFO model acts as a conduit to other experts. Collison suggests that advisors should have a network of professionals in place, including attorneys, accountants, money managers, lenders, and insurance specialists. These experts can be called upon whenever clients need their services or advice. By connecting clients with the right experts, advisors can provide comprehensive solutions and ensure that all aspects of their client's financial needs are addressed.
Collison emphasizes that having confidence in your business structure is essential for advisors to continue growing their business. Without the right infrastructure and support, advisors may find it challenging to take on new clients and provide them with the level of service they expect. By adopting the Personal CFO model and building a network of experts, advisors can position themselves as trusted advisors who can provide holistic advice and meet all their client's financial needs.
There are four key elements to building a Confident Business Structure
Adopting a Personal CFO model
2. Determining and Prospecting to an Ideal Client Profile
3. Developing a Unique Value Proposition as Your Key Marketing Tool
4. Building Operational Playbooks
About Daniel Collison
Dan has over 30 years in the financial services industry. Dan is the co-founder and Managing Partner in the financial education firm Advice2Advisors, which trains, mentors, and coaches financial advisors of all tenures.
Dan is a CFP, TEP and taught Personal Financial Management, in the MBA Program at the Schulich School of Business for 22 years, and is the author of The Financial Advisor's Guide to Excellence and Building Bigger & Better: Growth Strategies of Top-Producing Financial Advisors.
Dan regularly presents keynotes and trains advisors across North and South America.
Learn More:
https://advice2advisors.com
Buy "Building Bigger & Better: Growth Strategies of Top-Producing Financial Advisors":
https://www.amazon.ca/Building-Bigger-Better-Strategies-Top-Producing/dp/1039143652/
Recent news and interviews: