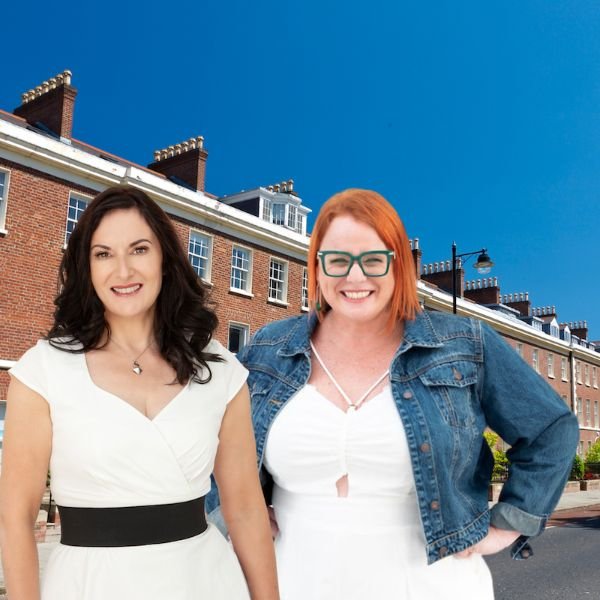 Two Feng Shui experts have teamed up to offer a two-day VIP experience designed to transform people's homes.
Suzanne Roynon is the UK's leading interiors therapist, helping people declutter and rearrange their homes to create a happier, healthier, and wealthier lifestyle. And Australian Feng Shui and Manifesting expert Suzanne Butler works with business professionals and solopreneurs to help them reach their goals.
The two women will be joining forces during the month of September to offer a special VIP intensive two-day program in the UK. Those who sign up for the experience will receive a visit from both Suzannes who will carry out an in-depth review of their home, identifying items which may be holding them back, followed by expert guidance on clearing any negative energy.
Suzanne Roynon, who is the bestselling author of Welcome Home, How Stuff Makes or Breaks your Relationship, said: "We're all about offering great value and serving the women who recognise their life isn't going to plan and are ready to enjoy a happier, healthier, wealthier, and more loving lifestyle. It all has to start in the home, because once you've got the place you live in working with you rather than against you, everything else falls neatly into place." 
The pair first came across each other during lockdown when they both joined an online group for Feng Shui practitioners. At first, they didn't quite know what to make of each other but when Suzanne Butler was having issues with her love life, Suzanne Roynon suggested she read her book Welcome Home. 
Suzanne Butler said: "It was as though the book had been written for me! I read it cover to cover in a couple of hours and never looked back." 
Once she finished the book, she sold the home she had previously shared with her ex-husband and moved into a high-rise apartment in an up-market area of Brisbane. 
She said: "I realised I could never be the person I wanted to be while I was surrounded by the trappings of my former life. Using Feng Shui meant I had inside knowledge and chose a home which is classified as 'good for people and good for money'.   
"I upgraded my life, my thinking, and created a workspace in which I'm the boss." 
The two women describe themselves as "spiritual sisters" and although they have worked with each other online already, September will be the first time they meet in person. 
Only a limited number of VIP home transformations will be available, so people are advised to book early to avoid disappointment. Those interested in the two-day intensive should book a 30-minute video call with the Suzanne to discuss their situation at www.calendly.com/interiorstherapy/vipexclusive 
You can find out more about Suzanne Roynon at www.interiorstherapy.com and Suzanne Butler at www.suzannebutler.com.au