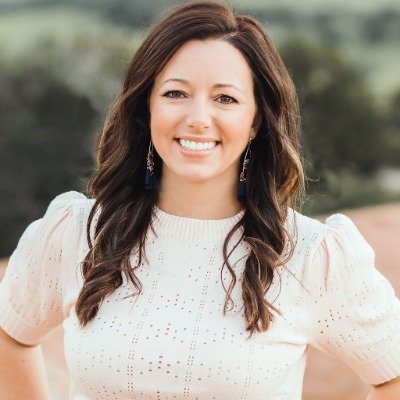 Ashley Warren discusses navigating Real Estate decisions with confidence. 
Listen to the interview on the Business Innovators Radio Network:
https://businessinnovatorsradio.com/interview-with-ashley-warren-realtor-with-infinity-pros/
In this episode, Ashley Warren emphasizes the significance of strategizing and avoiding impulsive decisions when it comes to buying or selling a house. She highlights that making decisions in a state of panic or frenzy often leads to poor choices and overlooking important factors. Instead, she advocates for taking a step back, developing a well-thought-out strategy, and sticking to it even in challenging situations.
When it comes to buying a house, Ashley Warren suggests the importance of having a plan in place before beginning the search. She acknowledges that buyers may feel the need to see houses before determining their preferences, but she emphasizes that certain factors, such as location, budget, and non-negotiables, can be established beforehand. By strategizing around these non-negotiables, buyers can avoid falling in love with a house that doesn't meet their criteria and prevent the need to compromise on their boundaries.
On the other hand, when it comes to selling a house, Ashley Warren admits the current low inventory, which makes it difficult for sellers to find a suitable replacement. However, Ashley stresses the importance of not rushing and scrambling to find a new house out of panic. Instead, she recommends working closely with the agent and lender to explore the best products and loans that will allow sellers to find a suitable replacement without compromising on their current home.
Overall, the conversation with Ashley Warren underscores the significance of strategizing and taking a thoughtful approach when it comes to buying or selling a house. By doing so, individuals can avoid making hasty decisions, ensure they find a suitable property, and minimize the chances of regretting their choices later on.
Ashely explained: "It's hard to know what you want until you're there. But you do know the location, your budget, and things that are non-negotiables. And I would say strategizing around those non-negotiables is very, very key before you start putting yourself in a house that you're going to fall in love with. And you'll have to go outside of those boundaries that you're comfortable with to get it. And then, once you find it, having the patience in that process- but being able to move quickly once you find a house- and being more prepared as you can be will help you execute that faster."
About Ashley Warren
Ashley Warren specializes in helping people find their dream home in the Denver Metro area, whether that's in the heart of the city or out in the mountains.
Ashley was born and raised in Colorado, and she has a deep passion for this state and its unique lifestyle. When she's not connecting people to homes, you can find her with her three Newfies or exploring Denver's vibrant food scene with her husband Josh.
She is part of a top-performing women's team, Infinity Pros, and she never stops thinking about how a home is going to work best for her clients. Ashley's goal is to understand her clients' unique needs and preferences so that she can help them find the perfect home and community for their lifestyle, and make the transaction as simple as possible.
Whether people are looking to buy or sell a home in the Denver area, Ashley is here to help. Let's work together to find your perfect home!
Learn more:
https://www.linkedin.com/in/warrenashley/ or https://infinityprosre.com/