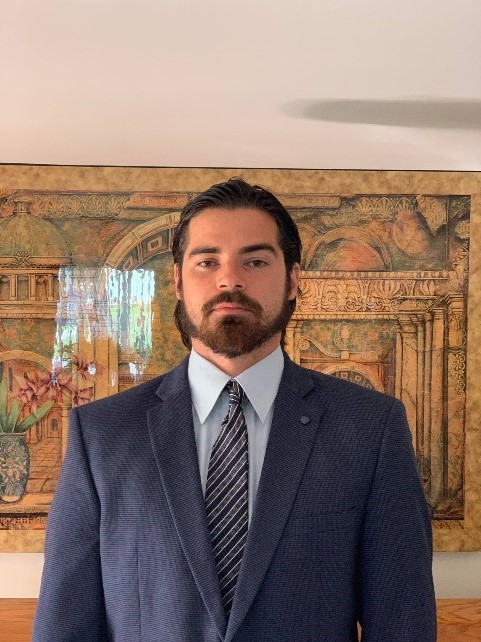 During the COVID-19 turbulent market shift, Decho Valev a multifaceted personality found his life ambitions in the tech world. He is an ecommerce entrepreneur, artificial intelligence and machine learning enthusiast, stock market and cryptocurrency investor, virtual and mixed reality contributor, and former tennis professional.
Decho Valev started his adult life as a tennis professional, graduating high school from the Ivan Lendl International Junior Tennis Academy in Hilton Head Island, South Carolina in 2012. Keen to expand his academic qualifications, he sought and attained a BSBA in Accounting and Finance in 2017 on a full scholarship at the Jesuit Ivy Rockhurst University. During that time, Decho continued to expand his horizon by completing multiple internships with Primerica, Google Fiber and H&R Block HQ. He gained experience in US and International Tax, search engine optimization and collaborated with small and medium-sized businesses to improve their client outreach using Google tools. These internships paid off as Decho landed a contract role after graduation for the now defunct Jet.com, a $3 billion acquired startup by Walmart, as a supply chain analyst. 

Once a tennis player, always a tennis player. Decho coached and sparred at the John McEnroe Tennis Academy, while being given the rank of senior tennis professional. He had commitments across multiple Sportime Clubs LLC locations and gave back at the annual tennis charity event in the Hamptons, New York. He has been a brand ambassador for Donnay Tennis upper body injury prevention rackets with Pentacore and Hexacore filled Xenecore and affiliated products.
Decho is not one to settle for less. He is constantly on the lookout for new ventures. At the moment, he's overseeing eCommerce operations for North Hills Home, Kingtec USA and Village Pharmacy of Syosset by utilizing the supplier seller platforms for Walmart, Wayfair, Amazon and Overstock. He is an avid fan of the stock market, analyzing and trading daily the 1,000 different stocks and ETFs that he owns. He also keeps a close eye on the crypto market, with the 25 eligible cryptocurrencies available for NYS (New York State).
Decho Valev is not resting on his laurels yet. As an AI and Machine Learning enthusiast, he recently enrolled with Columbia University Masters in Computer Science with AI specialization with a couple of courses and prerequisites. Estimated time for degree completion is 2025. Decho is fascinated by the futuristic potentials in AI, including, but not limited to, machine learning, virtual, augmented, mixed reality, CGI and animation.
Decho's current project futurismproducts.com is undergoing a different form of business domestication and preparing the correct documentation and analysis for the USPTO trademark process. The project does not have any outstanding patents yet and may be subject to developing an improved financial deck and summary to fund itself with angel investments. Futurism products looks to combine ecommerce for 3D printers, robotics, bionics, technology equipment, machinery, drones, portable housing cabins, transmission receivers, solar energy equipment and more industries - with software services, assembly, and installation for all physical and digital products. Futurism Products is expected to attend the virtual Consumer Technology Association (CES) in January 2021 and journalize the experience.
Media Contact
Company Name: Future Product LLC
Contact Person: Media Relations
Email: Send Email
Phone: 516 387 6878
Country: United States
Website: futurismproducts.com