Yaawd Media has been steadily building its reputation for providing accurate and verifiable historical material on Jamaican music for the last 15 months. Its primary vehicle is the streaming program "Sunday Scoops" on yaawdmedia.com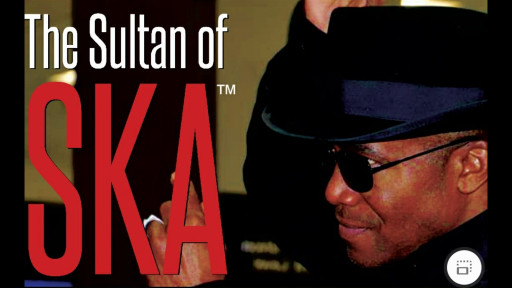 The Sultan of Ska
LAUDERHILL, Fla. - March 16, 2021 - (
Newswire.com
)
Yaawd Media's objective is to continue to solidify its reputation as a repository of Jamaican cultural information particularly the island's music. It is this objective that drove the eventual creation of its program Richie Blackford's Sunday Scoops.
Prince Buster is without question the undisputed King of the Ska beat in Jamaican Music. From sound system operator to record producer, Prince Buster was there at the beginning in the late 1950s through to the development of the now dominant Reggae beat in the 1969/1970 period.

Sultan Ali (the son of Prince Buster) has been carrying his father's torch for the last 30 years under the moniker "The Sultan of Ska" SonofPrinceBuster. Sultan Ali will be the special guest on www.yaawdmedia.com's Sunday Scoops program on Sunday, March 21, 2021 at 2:00 pm where he will tell "The Prince Buster" story.

This edition of Sunday Scoops hosted by Yaawd Media Inc founder and CEO  Richard Hugh Blackford promises a not to be missed event for Jamaicans, lovers of Jamaican music, and lovers of Jamaican music history as "The Sultan of Ska" spends an afternoon telling the story of Prince Buster, "The King of Ska."

"Yaawdmedia is about addressing and correcting all of the misconceptions being presented as historical facts in Jamaican music. Our job is to get the facts from the mouths of those who were there making the music."
Join us for a not-to-be-missed episode of Sunday Scoops and hear how Prince Buster introduced Rastafari into Jamaican music. Hear how his "Voice of The People" Sound System shook up Orange Street in Kingston, and the Jamaican music industry generally. Hear about the shaping of the "Ska" and the "Rock Steady" beat respectively. Learn about his pioneering efforts in opening up the market for Jamaican Music in the United Kingdom as well as other parts of Europe.



                                                                                          ###
Related Links
Yaawd Media
Press Release Service by
Newswire.com
Original Source:
Jamaica's Prince Buster is the Undisputed King of Ska and Yaawd Media Inc Tells Buster's Story Through His Son Sultan Ali